Brand Differentiation Model®
Brand Matters works collaboratively with our clients to reveal the hidden benefits of their brands. We accomplish this through a proprietary three-step process know as the Brand Differentiation Model.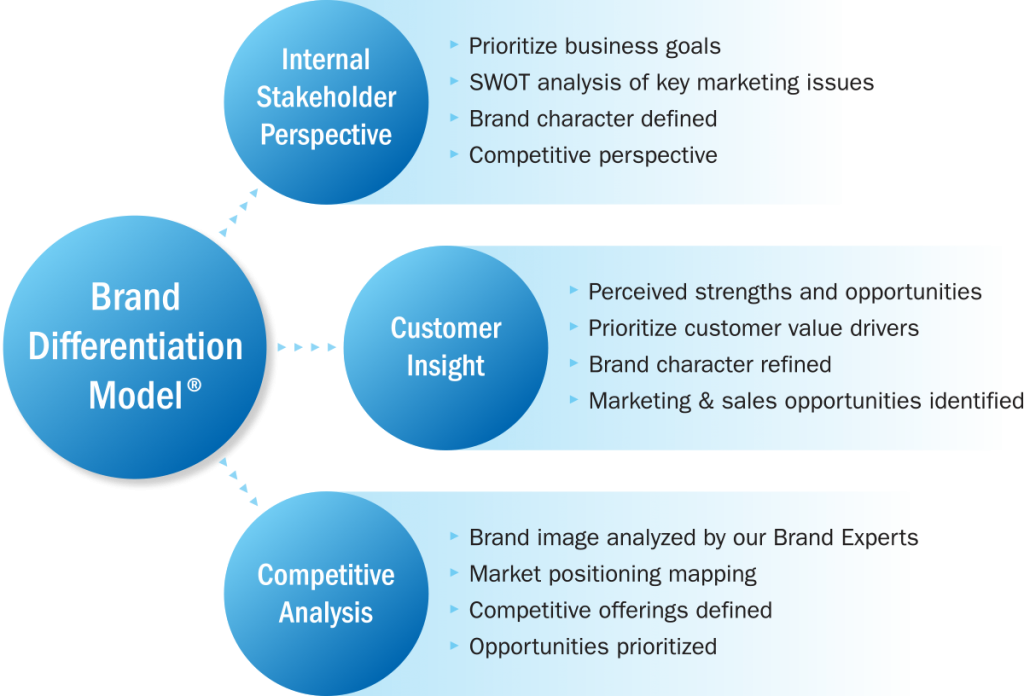 Brand Differentiation Model®
Internal Stakeholder Perspective
Prioritize business goals
SWOT analysis of key marketing issues
Brand character defined
Competitive perspective
Customer Insight
Perceived strengths and opportunities
Prioritize customer value drivers
Brand character refined
Marketing & sales opportunities identified
Competitive Analysis
Brand image analyzed by our Brand Experts
Market positioning mapping
Competitive offerings defined
Opportunities prioritized
Brand Matters' Brand Differentiation Model features internal stakeholder insight combined with external market research and competitive analysis as part of the research process. We effectively employ both qualitative and quantitative research methodologies to formulate optimal on-brand strategic solutions for our clients.
A business aligned brand strategy and integrated marketing plan including results-driven digital and social media tactics are typical outcomes of this process.